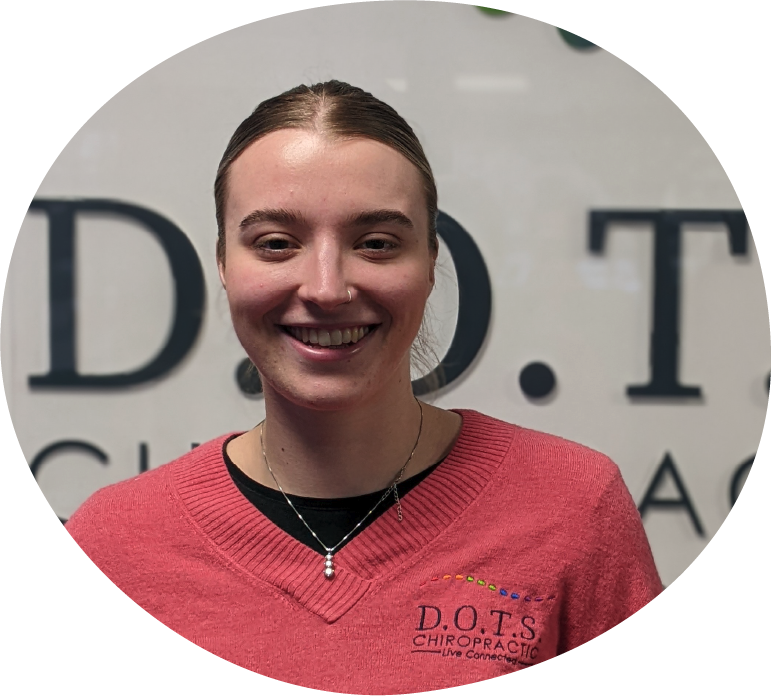 A little bit about Bea
Bea recently graduated with a Bachelor of Science degree in Psychology with Criminology at the University of Derby. She specialised in mental health in her final year project.
Bea joined D.O.T.S. Chiropractic in March 2022 from previously working in retail management for 6 years. She also spent some time working in hospitality, working as a waiter, bartender, and in events organisation. Bea is really excited to be starting a new career path in an area she's always been interested in and looking forward to learning new skills.
A brief background
In her spare time Bea commits her time to playing ice hockey, which she has done since she was 12 years old. She has played at a high level for the national team and across the country, and now plays locally for MK Falcons women's team. She also enjoys going to the gym, walking, travelling to new places, and spending lots of time with her family and friends. She has also recently learned how to ski.

Energy, positivity and passion!

Wow, what a fantastic, energetic person Lindsay is. As soon as you walk in a room with her, you get a feeling of positivity and energy. Lindsay takes her time to listen to you and is thorough. Her knowledge and passion for health totally amazes me. 5 stars.
Robyn L
She adjusted me when I was pregnant!
Amazing! She adjusted me when I was pregnant, helped aline my pelvis, then adjusted my baby at 3 weeks and she loved it! She was noticeably straighter and much more comfortable.
Very knowledgeable and just a lovely, lovely lady!
Lindsey really cares
Lindsay really cares about your health and well being. She explains things really well and has very gentle hands. She has been my chiropractor for over a year.
Nita M